Mapton – Some kind of map application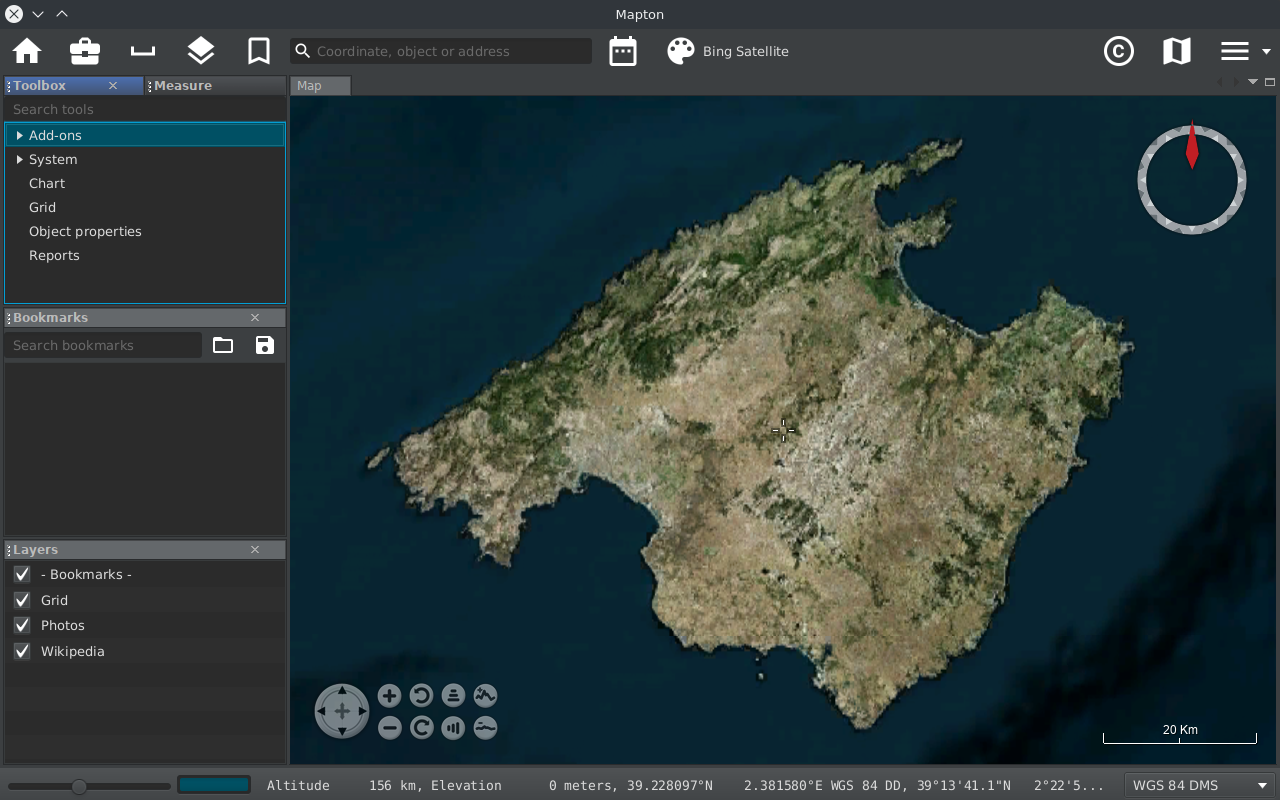 Mapton is an easy to use map application that runs on your desktop.
The core of Mapton is centered around a toolbox and a rich set of background maps and imagery.
Mapton combines the simplicity of a mobile app with the capability of being extensible with powerful custom plugins.
On its own, Mapton is a capable map application, however, Mapton is also a platform for domain specific GIS related plugin development.
Version 1.1.1 was released 2019-07-06 and is available for download.
Features
Free and Open Source
Runs on Linux, MacOS and Windows
Bookmark support
Image export
Open location in external programs*
Copy location to various formats*
Coordinate transformation*
Chart rendering
Time aware
Measuring tool**
Different map providers*

Google Maps
NASA WorldWind
Open Street Map

Different map styles*
Different search engines*

Bookmarks
GeoNames
Google Maps
Nominatim (by OSM)

Light and dark themes
(data) Update manager*
*  Extensible via plugins
**WorldWind MapEngine only