This release contains a couple of fixes, new features and optimizations, such as.
FIX: Don't crash the About dialog when on MacOS.
NEW: 'AnalyticGrid' – Creates analytic surfaces with ease from lat/lons with values, access with aggregate functions like min, max, sum, count, avg and median for each grid cell.
NEW: 'GeoNames Visualizer'  – A simple demo of the AnalyticGrid.
NEW: 'Update manager' – used for plugin data updates.
OPT: Remove bundled GeoNames data, use update manager instead.
OPT: Separate each WMS source to a separate plugin.
OPT: Colorized icons possible from the options dialog.
OPT: Use tree based layer view along with a toolbar.
OPT: Reduced file size.
OPT: Improve the dark theme.
or as an image…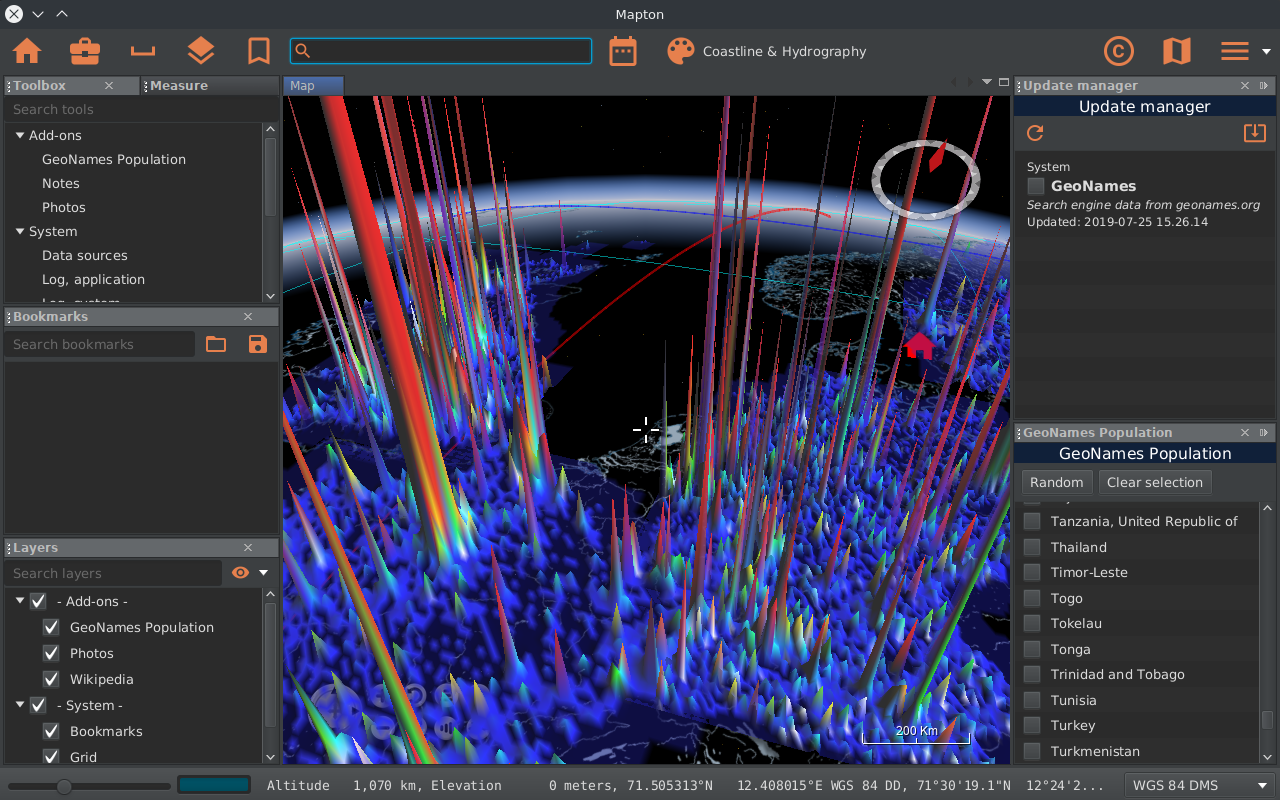 Get it from the download page.
Enjoy!